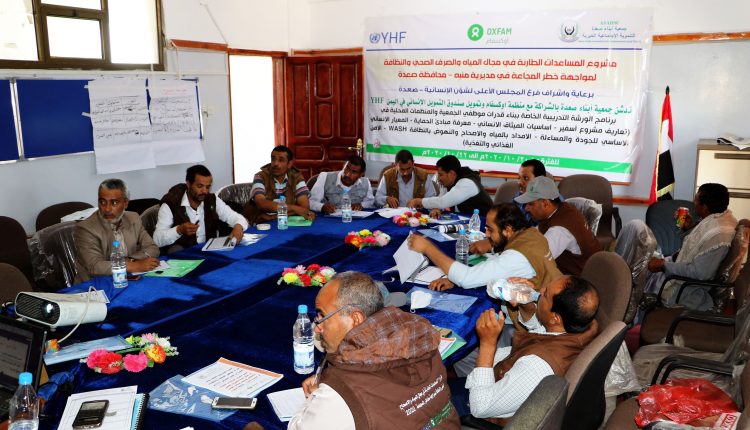 Training workshop to build capacity
(21 / October / 2020)
Today, in Saada governorate, a training workshop to build capacity in the field of humanitarian work for the staff of the ASADSC and civil society organizations – Saada gov, organized by Abna Saada association for development social charity (ASADSC) In partnership with Oxfam and In partnership with Oxfam and financing the Yemen Humanitarian Fund YHF .
The workshop, which comes within the activities of the "Emergency aid Project in the Field of WASH, which is being implemented in  Munabih District and lasts for three days, aims to train participants from the association and a number of civil society organizations on sphere project, the basics of the humanitarian charter, principles of protection, accountability and quality standard in humanitarian interventions.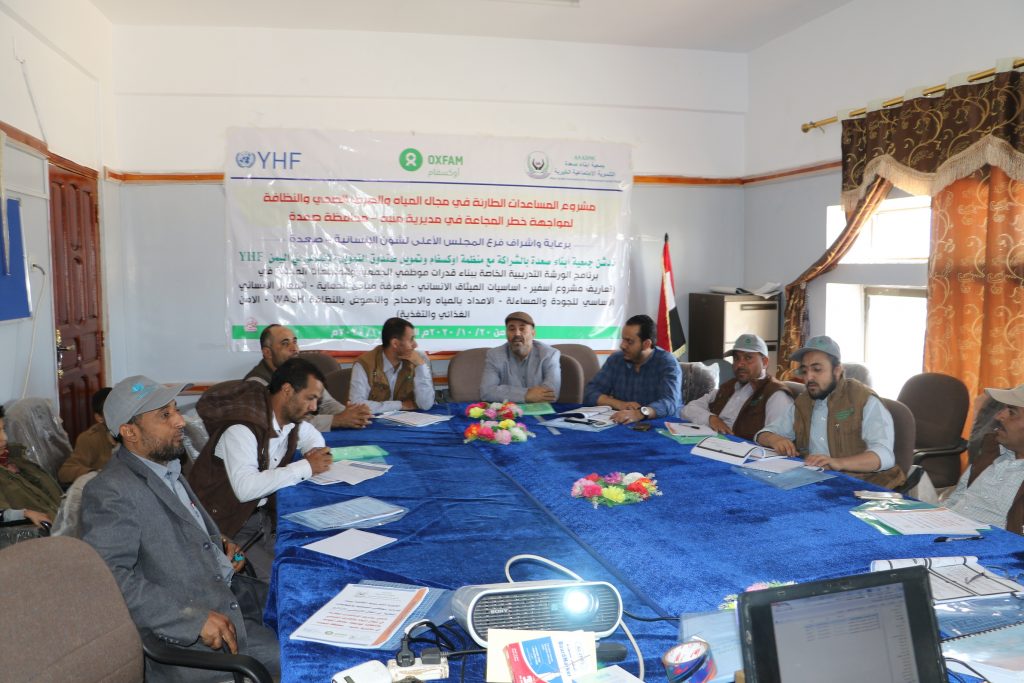 In the opening ceremony, the Executive Director of (ASADSC),  Abdullah Al-Qahoum, and the Water Officer at the Branch of the Supreme Council for the Management and Coordination of Humanitarian Affairs, Hassan Al-Ezzi, explained the importance of the workshop in developing the capabilities of the participants in the field of humanitarian work, which will be positively reflected in improving and developing the quality of work and humanitarian interventions.