The rainwater harvesting tank project with a total capacity of 600 m3 in Al- Rahareh region, Munabih District of Saada governorate, was completed on March 1,, 2020.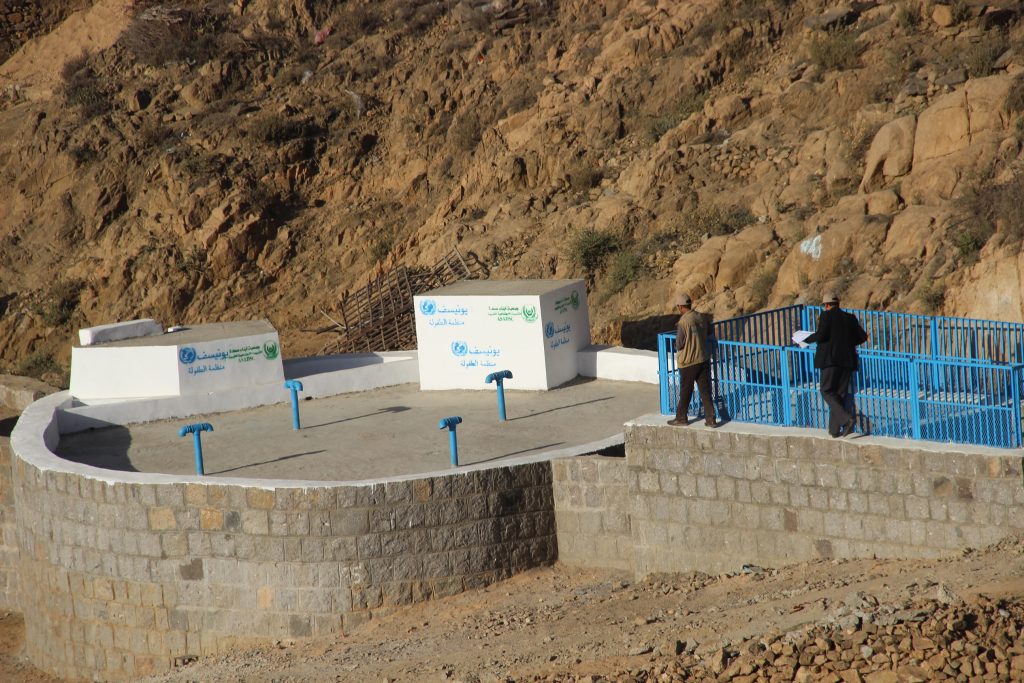 ASADSC has completed the rehabilitation of the Al- Rahareh rainwater harvesting tank project, sub-district Butain, Munabih district, Saada Governorate, capacity (600) m3, one of the activities of the UNICEF-funded WASH project.
During the initial handover of the project, which was attended by a joint committee represented by Eng. Qasim Al-Qadi, representative of the branch of the General Authority for Rural Water Projects in Saada, Mr. Ahmed Salem, the director of works in the district of Munabih and Engineers, the project staff at ASADSC, the chairman and members of the beneficiaries committee and the implementing contractor.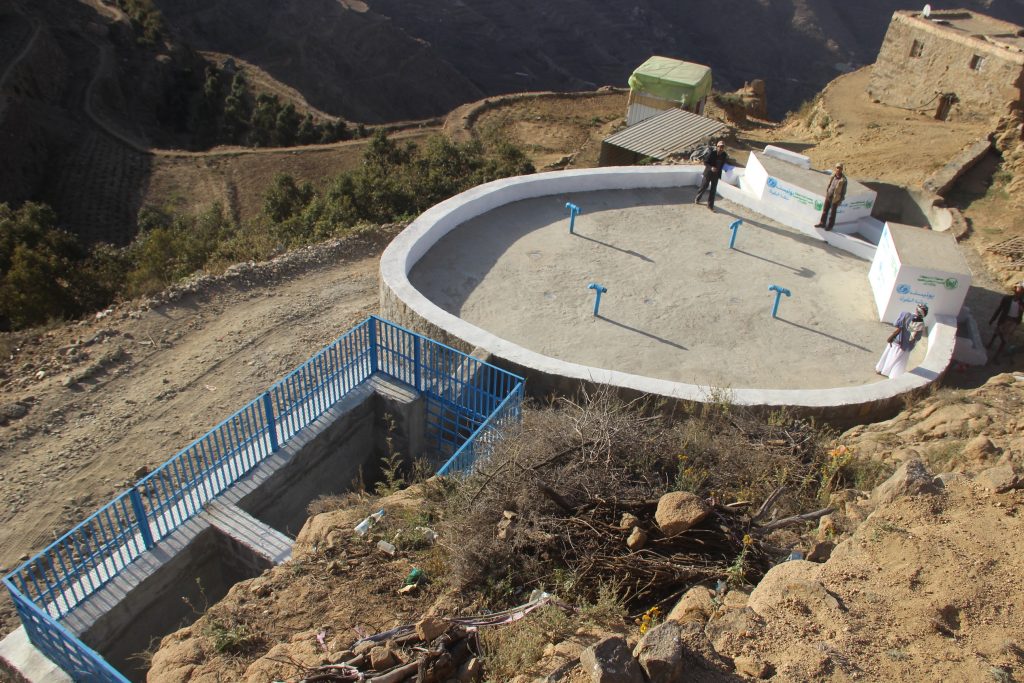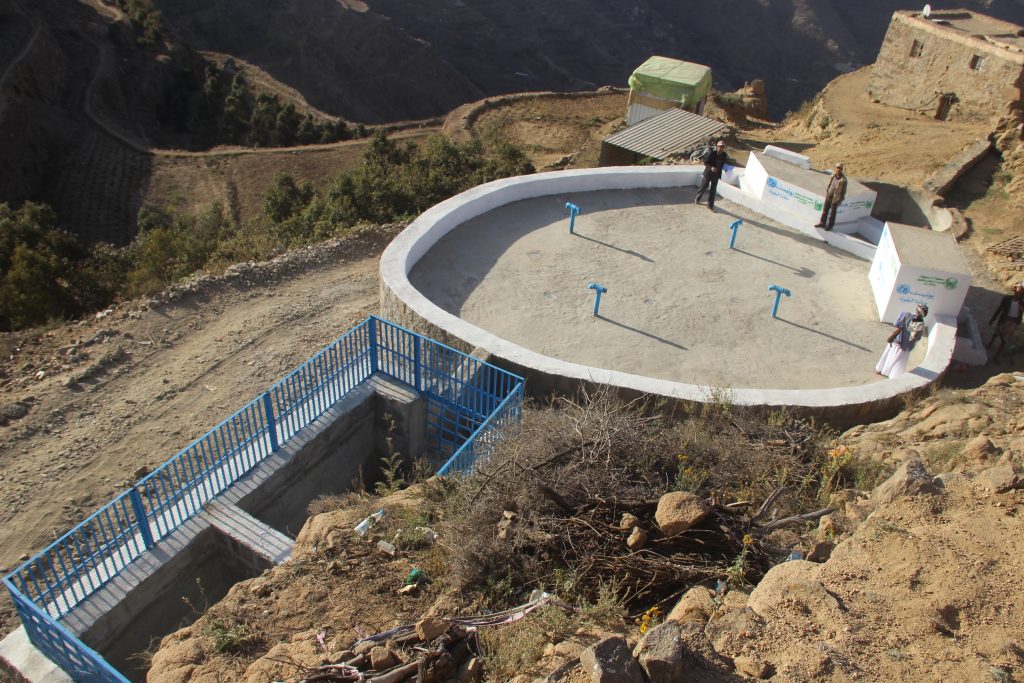 The preliminary handing over of the project commended the project for contributing to the continued provision of water to citizens in the Al-Raharah region, which suffers from a scarcity of drinking water .. Thanks the efforts of ASADSC and UNICEF in implementing these sustainable projects.
It will benefit from rainwater harvesting reservoir Al- Rahareh (652) person
Rehabilitation of the Al-Rahareh rainwater harvesting project
sub-district Butain, Munabih Border district of Saada governorate
ASADSC implementation
Support and financing: UNICEF